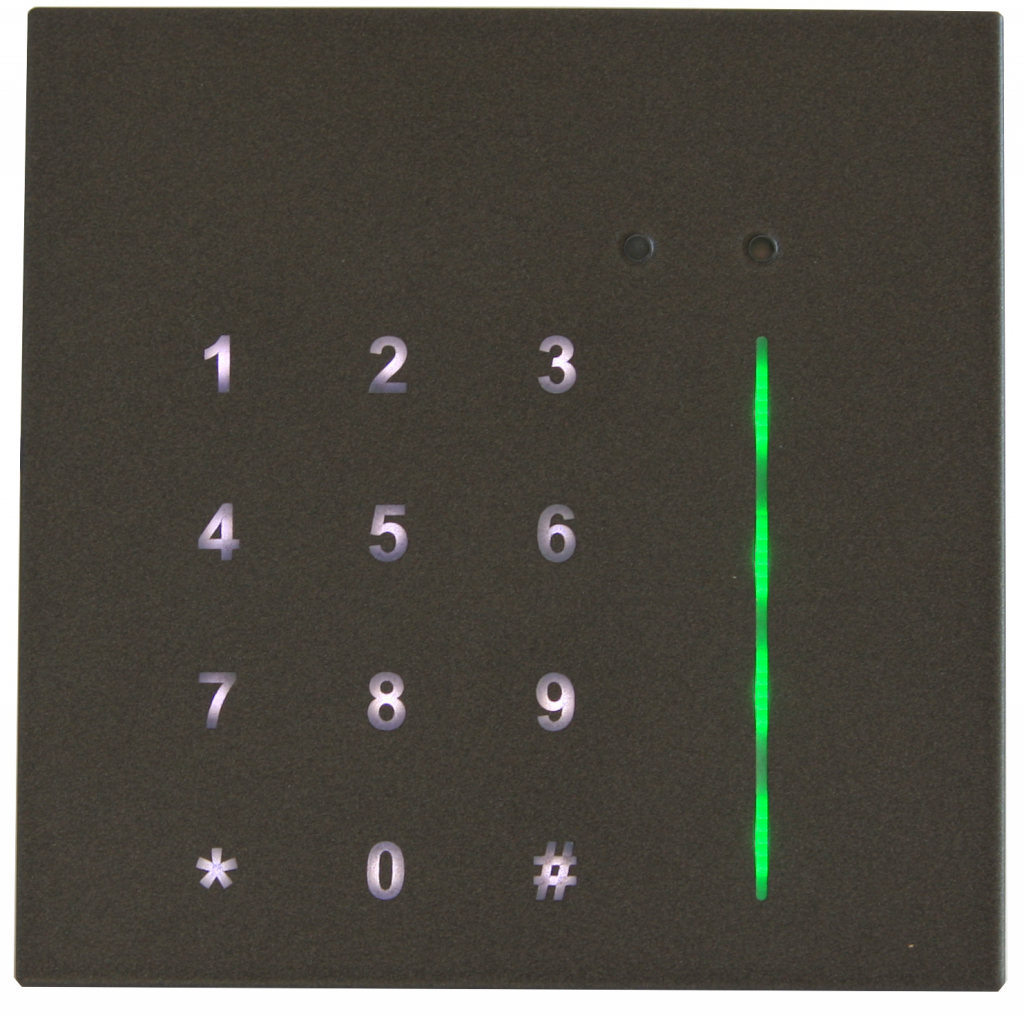 Outdoor Reader for EM Prox & Bluetooth® compatible with the Siedle™ Vario system
Designed for integration into the Siedle™ Vario system using the original OEM module enclosure from Siedle.
The RFID reader module reads EM4102 proximity cards.
In addition to EM Prox card reader a Bluetooth 4 radio is also available for used with portable devices such as smart phones, tablets etc.
The capacitive touch PIN pad with white backlight and the full RGB colored status LED has automatic ambient light compensation.
Connection to the access control panel is available via Wiegand, Clock/Data and RS485 interface
depending on the actual firmware and configuration.
In-field configuration is available via a USB interface that allows for both firmware update and changing of configuration.