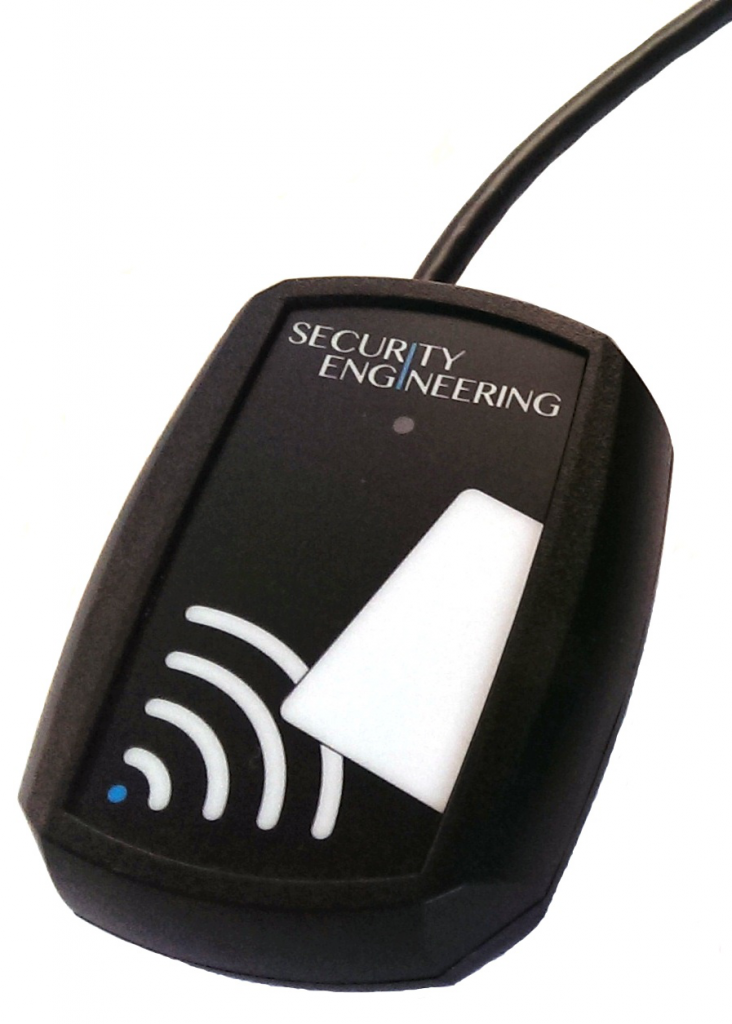 USB Reader for EM 4102, TK 4100 and compatible 125 kHz transponders using ASK and Manchester encoding
Design for easy registration RFID cards in access control software. The card reader interface connects to a pc via USB (2.0) and the required driver is automatically loaded (Windows, MAC OS & Linux).
When presenting an EM 4102 card or tag to the readID™ Prox card reader the card data is transferred to pc as keyboard data.
This allows for integration with existing software where card data usually is being typed into the system.