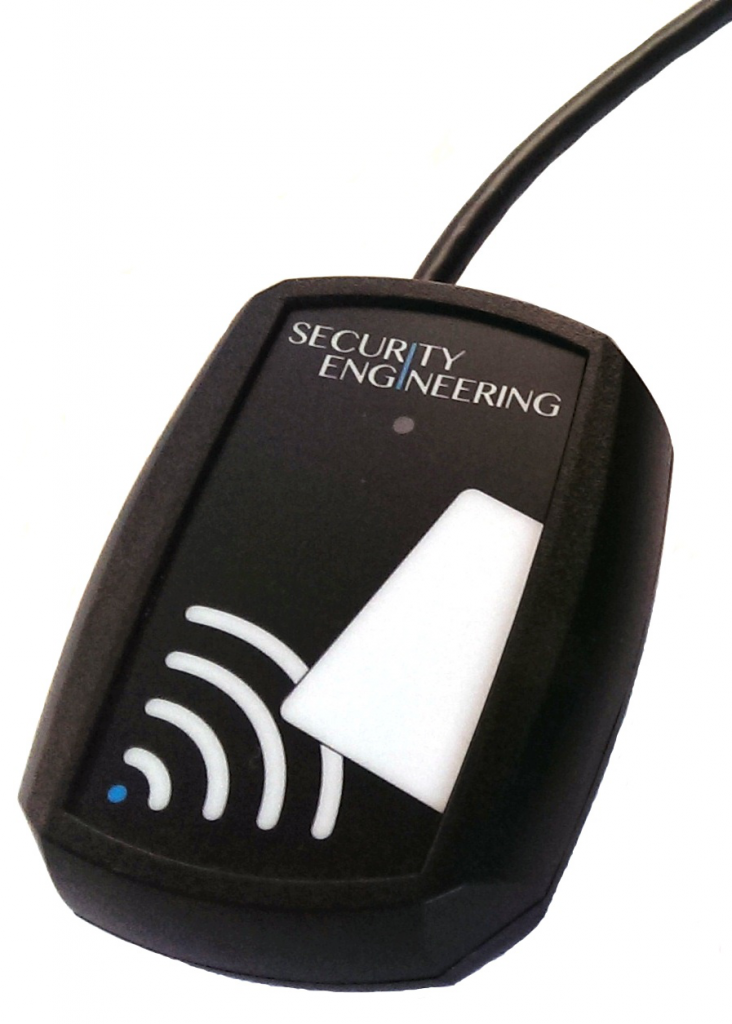 <a href="https://vitanigroup.com/wp-content/uploads/2016/11/SE-0994-MNP.pdf" target="_blank" class="data-sheet-button">Download datablad</a>
USB Reader for MIFARE® CSN/Sector, MIFARE® Ultralight CSN, MIFARE® DESFire® CSN & EM 4102

Design for easy registration RFID cards in access control software. The card reader interface connects
to a pc via USB (2.0) and the required driver is automatically loaded (Windows, MAC OS & Linux).
When presenting a MIFARE® card or tag to the readID™ MIFARE® card reader the card data is
transferred to pc as keyboard data. In addition to MIFARE® transponders EM4102 is also supported.
This allows for integration with existing software where card data usually is being typed into the system.